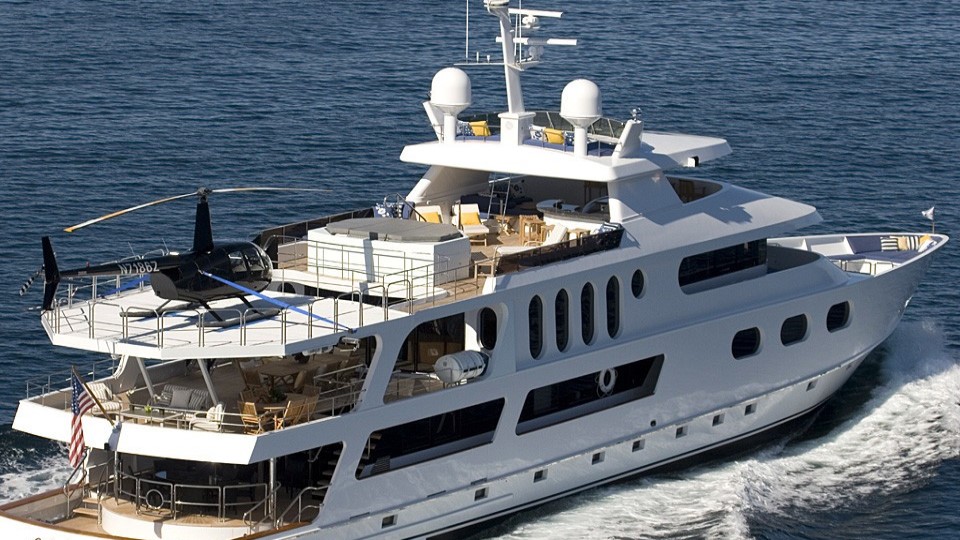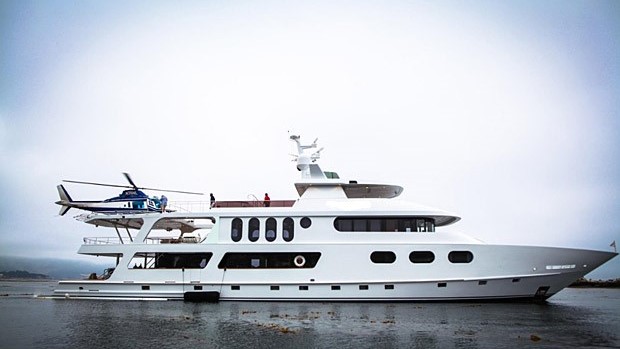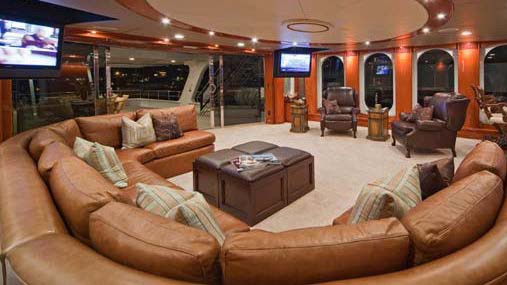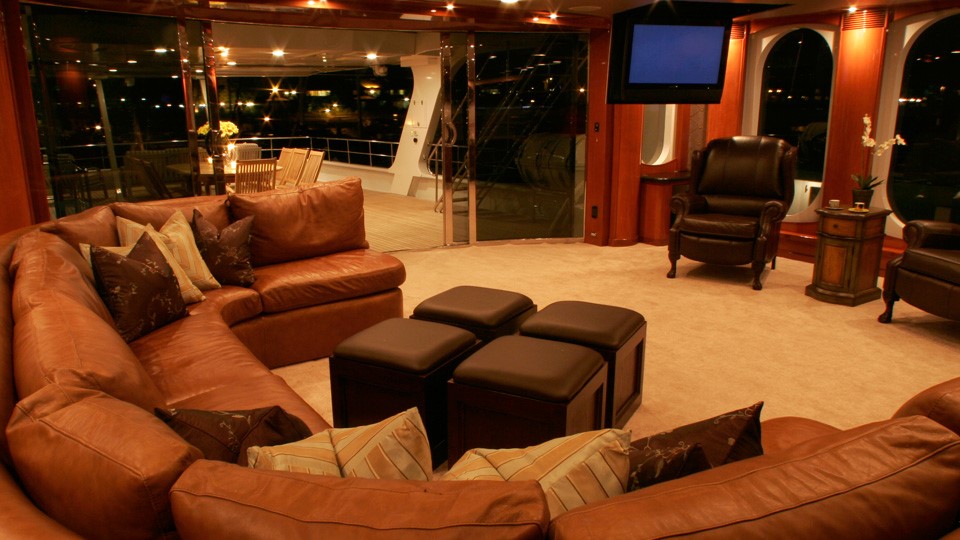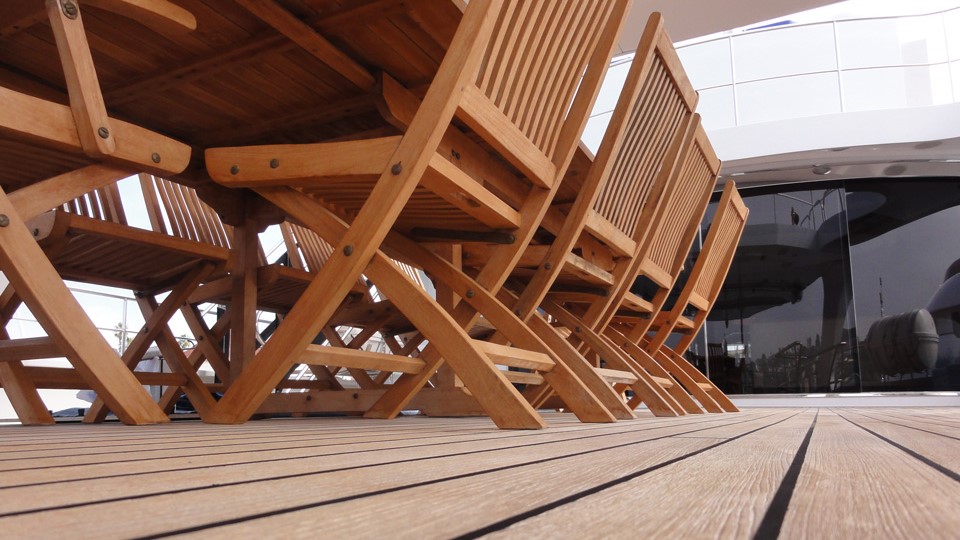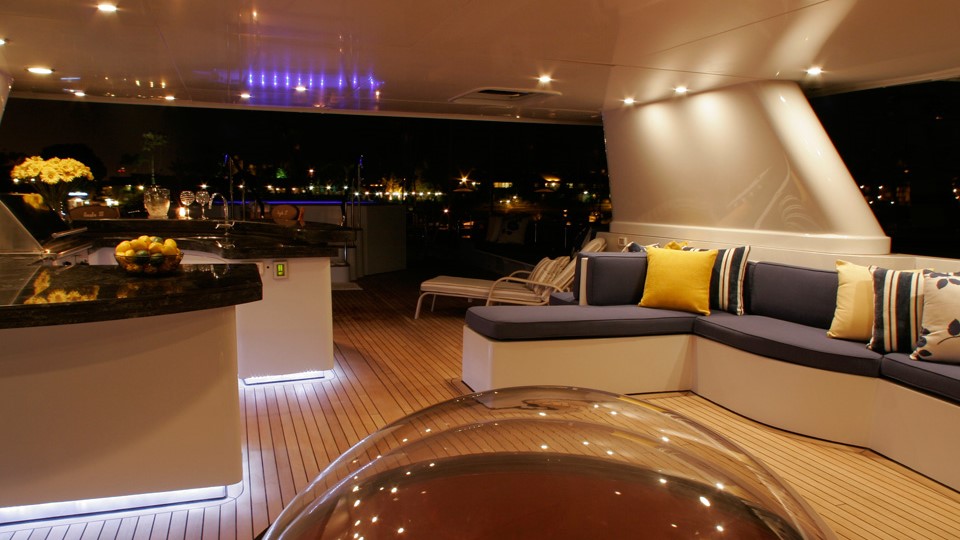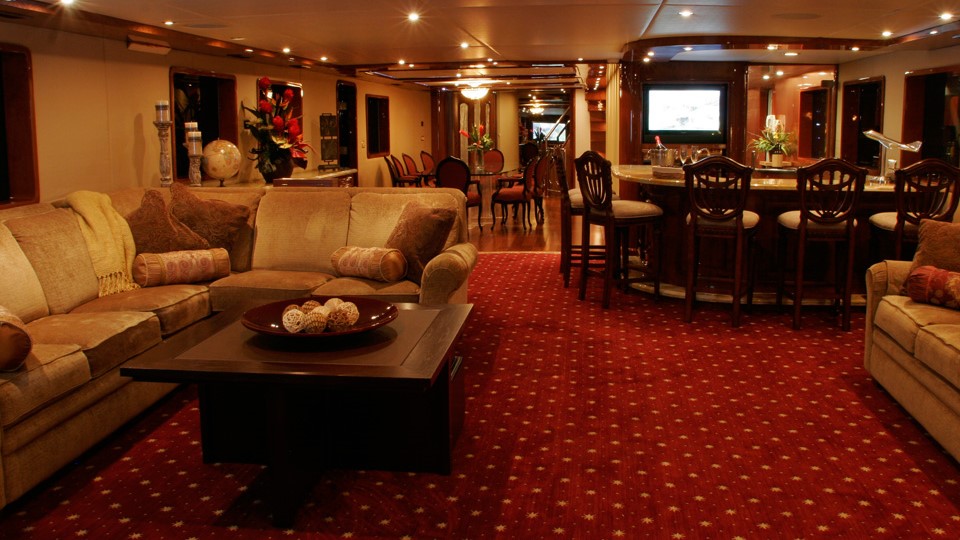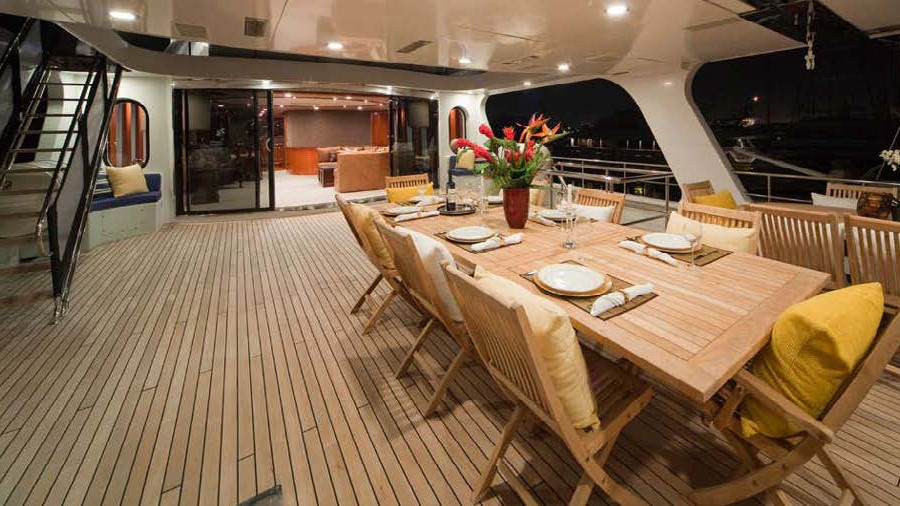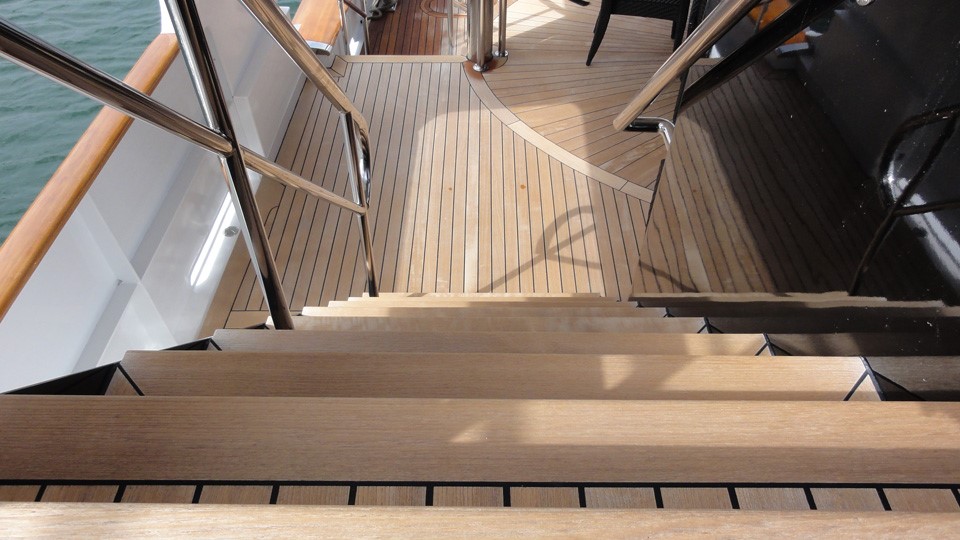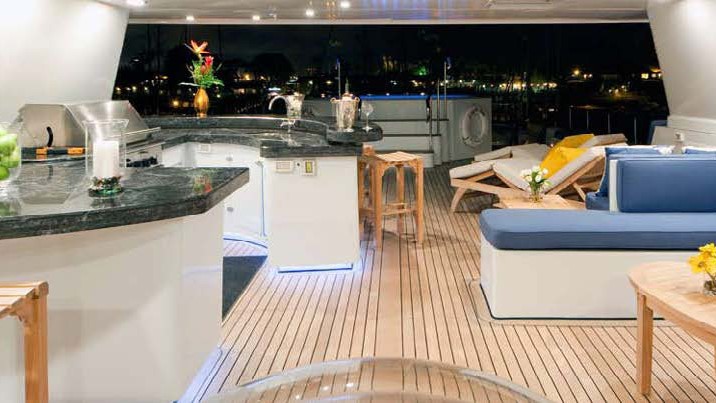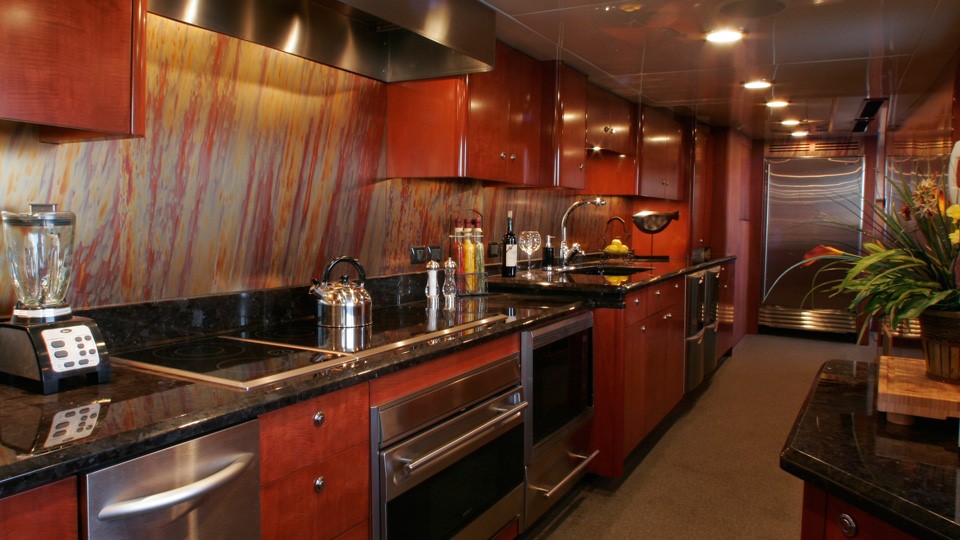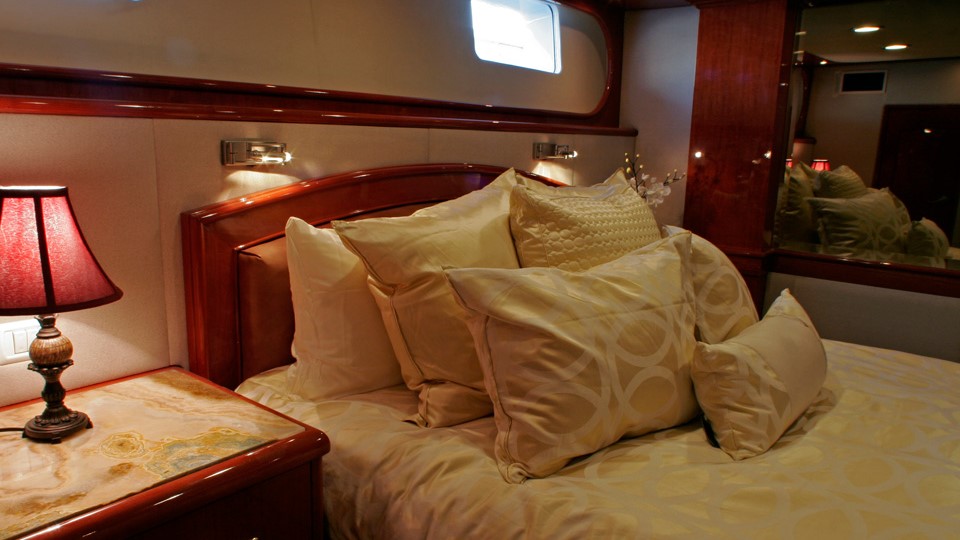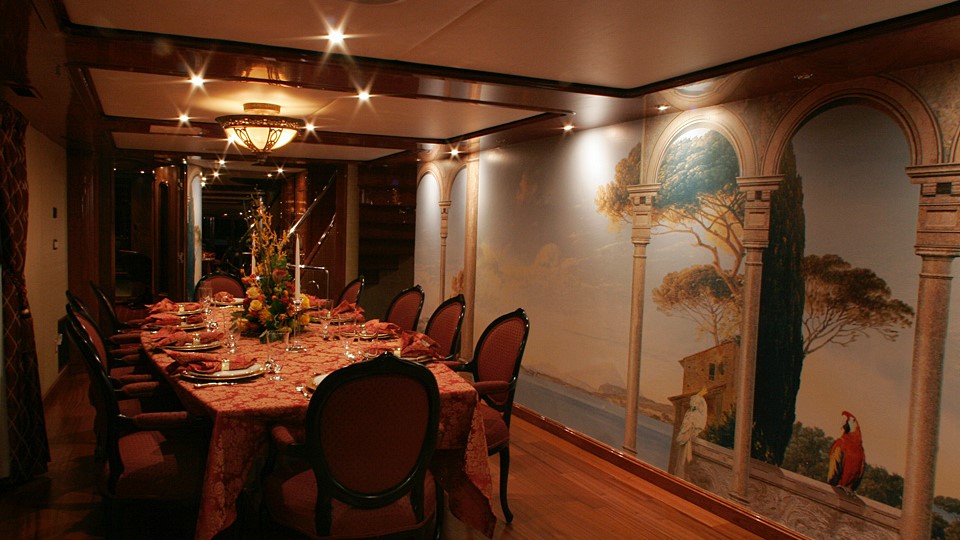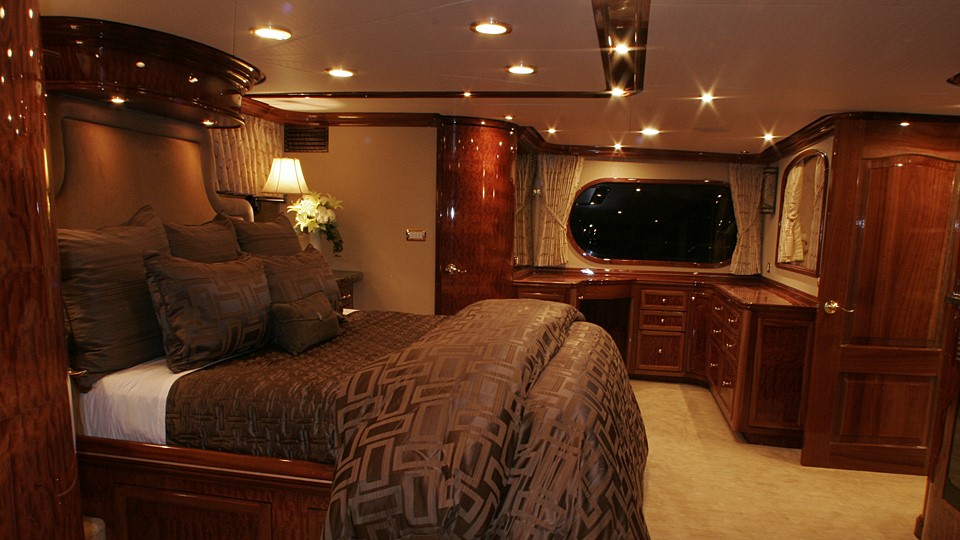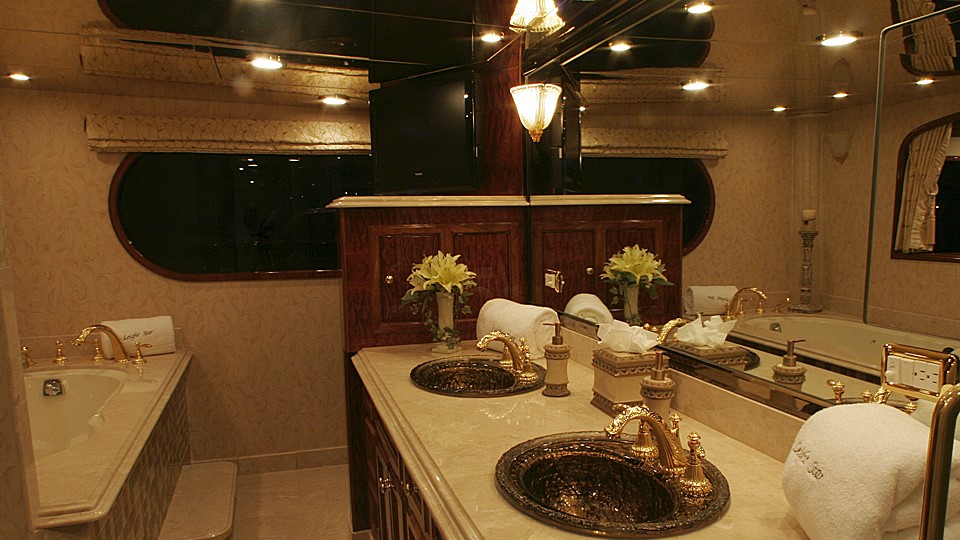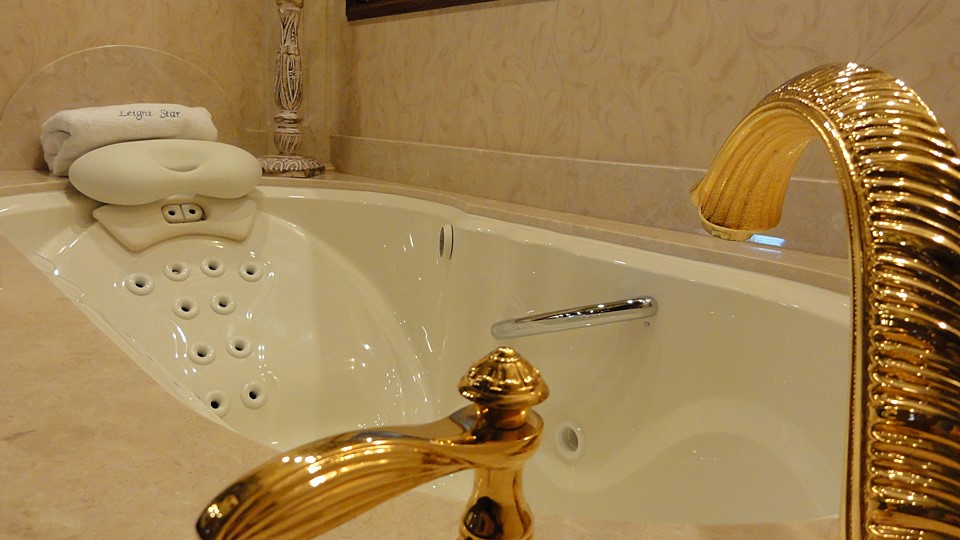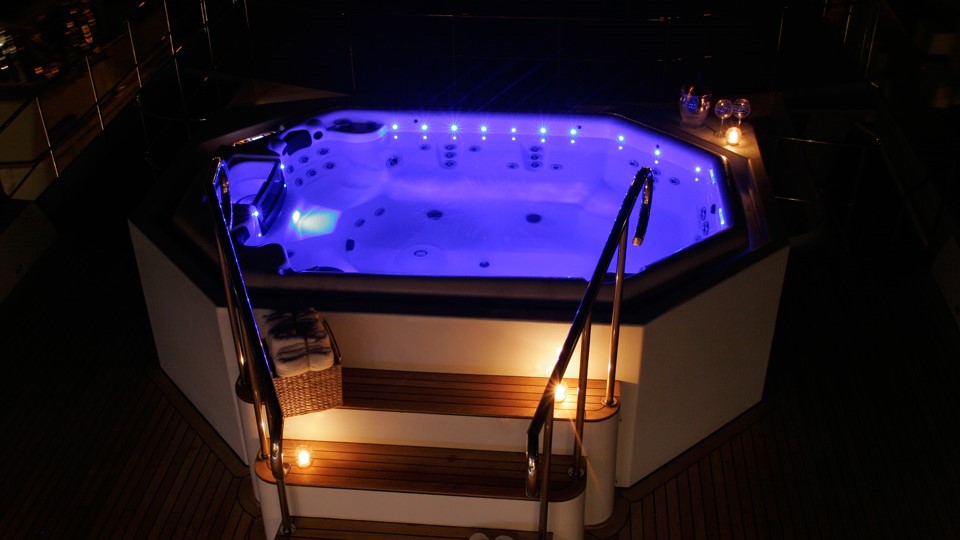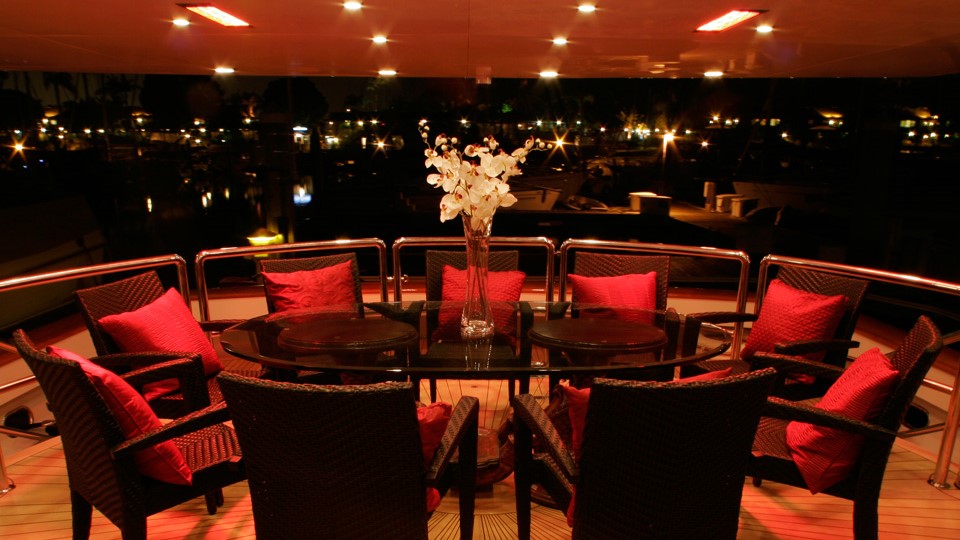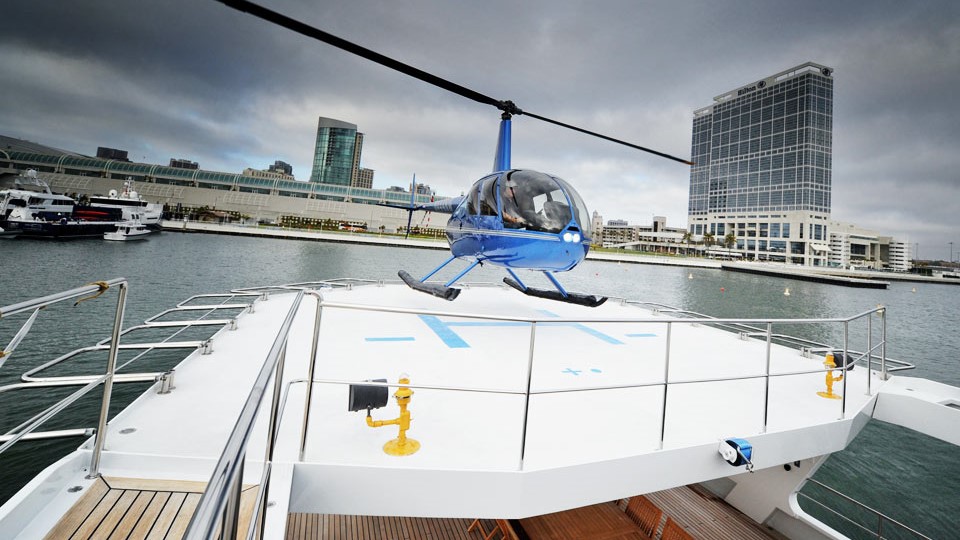 Up to 12 People | Starting at $13,500 for 4 hours!
This luxury yacht can accommodate up to 12 guests for an afternoon, day, weekend, or longer. If you are looking for a day cruise on Santa Monica Bay, a weekend at Catalina Island, or a weeklong trip to Mexico spent in luxurious surroundings, look no further.
This Sun Coast Luxury Motor Yacht comes fully staffed with a professional, courteous crew who are well versed in protecting the privacy of you and your guests.
You will be surrounded by authentic Burmese teak and offered some of the most open deck space in its class. The lower outdoor deck offers water level dining with underwater LED lights while being gently showered by heat and music. The mid deck offers private dining and is easily transformed into a Burmese teak dance floor with thousands of watts of stereo music emanating from the ceiling above. The upper deck accommodates nearly 60 feet of private sunbathing area, bar, Jacuzzi, and helicopter access. There is even a lounge bed on the bow for cozy sailing.
The interior is a traditional design with contemporary details built from the rarest tropical woods from all over the world including ebony, cocobolo, makore, mahogany, cherry, all bathed in 15 layers of lustrous varnish. The stonework is some of the most exquisite in the world with showers and countertops of semiprecious crystal, marble and granite that compliment her details with elegance and strength.
Sleeps 10 guests in 5 staterooms